This year saw a lot of good music, but my own personal experience is that there was not a lot of great music—music that made me want to listen again and again, to absorb it completely. I'm sure many would disagree with me, but that was my experience.
As such, making this list was incredibly difficult, because not many albums stood out as top 10 material. Maybe my problem was comparing 2014 too much to previous years, instead of comparing the year to itself. But after much hemming and hawing, I finally narrowed it down, and though I'm not 100% sure on the ranking, it'll have to do.
#10 Grouper – Ruins (10.31.14)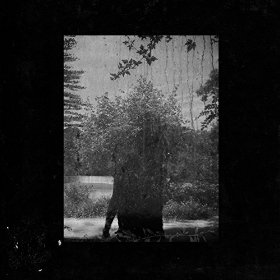 Listening to Grouper reminds me of the summer of 2012 when I was interning at Unlike.net. The handful of us in the office took turns playing DJ all day, and our EIC had eclectic taste, some of which I loved and some of which annoyed me. But one day he put on Grouper, and I was intrigued. The music was sparse, lo-fi, ambient, uncomplicated, and hauntingly beautiful. It also really fit those weird late summer days in Berlin when it's overcast, rainy, and warm. Upon investigating further, I realized I had one of Grouper's albums but had never really given it much thought, so I started listening to her music more and more. It's not necessarily memorable, but it is atmospheric, and this is a very calming album that I love to listen to as background music while reading.
#9 Marcus Wiebusch – Konfetti (04.18.14)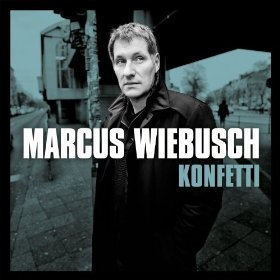 I've not always paid a lot of attention to Wiebusch's solo stuff, but definitely wanted to hear this album after the very powerful "Der Tag Wird Kommen" was released earlier this year. In addition to that single, there are a handful of really killer songs on this record, as well as a few that are fine but nothing outstanding, but it features great lyric writing, as usual. The only thing better would be a Kettcar record.
#8 Braid – No Coast (07.08.14)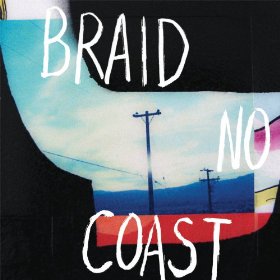 Sadly, I never got into Braid until after the band first broke up back in 1999. But a couple years  later, I heard Hey Mercedes when one of their tracks showed up on Vagrant Records compilation, and the band was my gateway into Braid. So imagine how excited I was in 2010 when I flew out to Chicago for five days and discovered that Bob Nanna would be DJing one of those nights! Of course I went to the bar, and I met both him and Chris Broach, which was a really amazing thing. We talked about people we knew in common, argued over which Aloha and Velvet Teen songs were the best, and took photos together in a photobooth. A couple days later, I went to listen to Bob DJ at another bar, and when I walked in, one of my favorite songs came on, which Bob later said he put on because he saw me show up. It was a great feeling to know that the members of a band you love aren't assholes, and made me like Braid more. Even so, I was skeptical of this new album, and wasn't very impressed on the first listen. Since then, I've given it a good half dozen spins and it's really growing on me. Solid songwriting, great guitar work, and the classic Braid sound. I hope I get to see them live someday.
#7 Warpaint – Warpaint (01.17.14)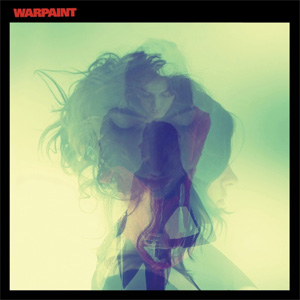 Until very recently, I never would have considered myself a Warpaint fan. When "The Fool" came out four years ago, I was bored and unimpressed. However, one of my writers love the group and so I thought I would at least give the second album a chance… and I ended up really liking it. But it was the kind of liking that was gradual, where I thought I didn't care too much, but found the songs were stuck in my head. Finally, I gave it and admitted that yes, I really do like the band… or at the very least, this album. It's dreamy but clean, and there's not too much going on, which I like. It will be interesting to see what direction the group takes next.
#6 Children – Leaving Home (09.05.14)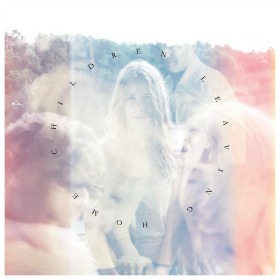 Children is a new Berlin band, and this debut album, "Leaving Home," is another sparse and minimal recording, with gorgeous vocals tiptoeing across waves and layers of sound. The first track, "Cut," is catchy, with a sort of stripped-down early The XX kind of feel to it. But luckily it's not a one-off, and the whole album is full of these kinds of moments.
#5 Be Forest – Earthbeat (02.04.14)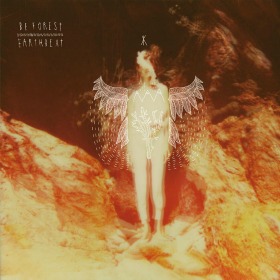 I first heard Be Forest when the Italian three-piece played Berlin's Indie Pop Days in 2012. The music featured dark, shoegaze-y sounds that were easy to get lost in, and the band didn't say much, which gave them a mysterious sort of appeal. Between the first album, "Cold," and "Earthbeat," the sound does not change drastically, but it does enough to show that the band has evolved. If you like coldwave and post-punk, you'll probably dig Be Forest too.
#4 La Dispute – Rooms of the House (03.18.14)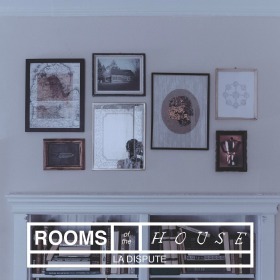 Within the world of post-hardcore bands, La Dispute is my one of my favorites, and this album is another solid release from the group. What I love about La Dispute is the balance of dynamics, with moments of spoken word interspersed throughout, and deep and interesting lyrics. While I think I prefer 2011's "Wildlife" to this album, it's still a pretty great one overall.
#3 The Lawrence Arms – Metropole (01.28.14)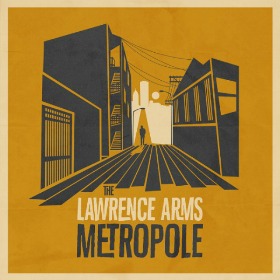 Ask me my favorite bands to see live, and The Lawrence Arms are up there are the top. And when it was announced that they were coming out with a new album, all I could think was "It's about fucking time!" After all, it had been eight years since 2006's "Oh! Calcutta!" Sad to say, the show in Berlin this year wasn't anywhere near as amazing as when I've seen the band in SF (shitty venue, bad sound, sparse crowd), but I still love the group, and hanging out with them beforehand was as fun as I expected it to be. As for the album, well, The Lawrence Arms have grown up. The sound is not as edgy as I expected, but the songs are crafted really well, with catchy, melodic parts, and introspective lyrics that seem to hint at an existential (or at the very least, midlife) crisis. Whatever, I love this band, and I love this album.
#2 Sport – Bon Voyage (01.01.14)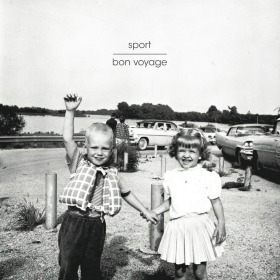 I heard Sport for the first time earlier this year, and the French band ended up being one of my favorite musical discoveries, which was only solidified after seeing them live this summer. The music channels mid-90s Midwestern emo with intricate guitar work, aggressive vocals, and lots of energy, and after subsequent listens, it only gets better.
#1 Tony Molina – Dissed & Dismissed (03.25.14)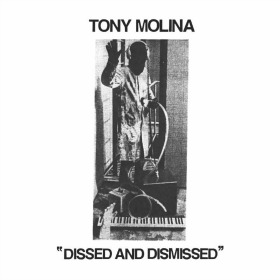 I met Tony Molina when I was 17 years old. He played guitar in a band called the Sex Kittens, and their drummer was one of my closest friends in high school, so they drove from the South Bay up to Sebastopol, California, to play at my birthday party (there are amazing pictures somewhere). Over the years, I've loosely followed a few of his bands, but when his name started appearing all over social media in the past two years, I realized he had a solo album. What's more is that it was really really good. Similar to his songwriting in OVENS, "Dissed & Dismissed" features fuzzy, melodic, snappy songwriting, and of course, it's catchy as hell. It's also less than 12 minutes long, which sounds ridiculous, but when you actually listen to it, the length is pretty perfect.
In addition to albums, I also wanted to list two EPs that came out in 2014 that I dig. Both of them are Berlin bands, and both of them are really fantastic. No need for me to describe them… just go listen and hear for yourself.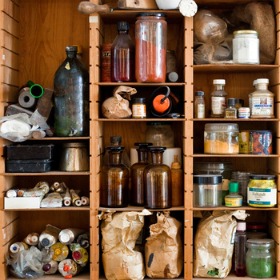 Brangelina – Blessur (04.10.14)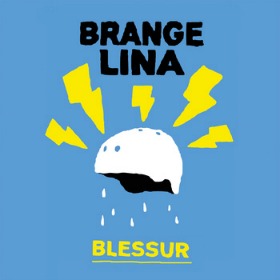 2 Comments