A few posts back, I mentioned how these past months have been a struggle for me, and that one of the things that helps is spending time in the kitchen. For the longest time after having a child, I didn't really have much energy (or time) to be able to cook elaborate or interesting new meals, so we fell back on M. cooking, or making the same simple meals over and over, or getting food from a nearby restaurant. But now that B. is in a good KiTa routine and also at an age where he's a lot more independent, I have more freedom in the kitchen. We still have our old favorites, but I've been making lots of new recipes, some of which are also becoming regulars in our household. Here are nine of them, with the obvious omission of the Indian recipes I've been making, which deserve a post of their own!
Spinach, Tofu and Sesame Stir-Fry via NYTimes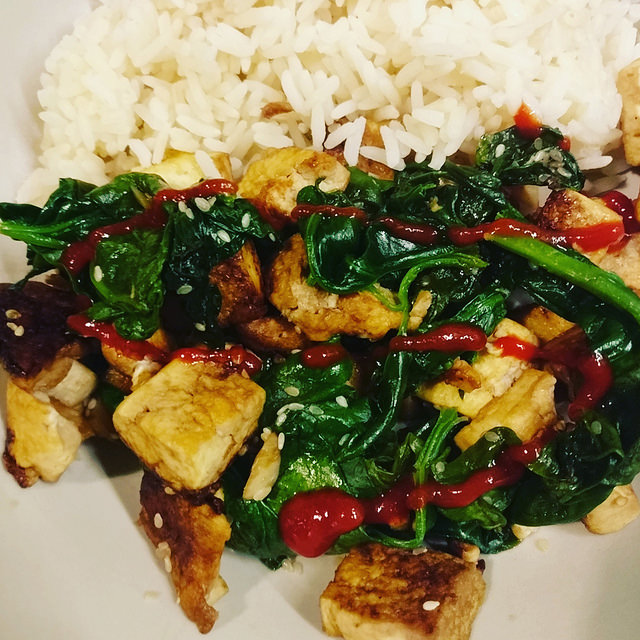 This one is rather basic but it's a good starting point for throwing in extra veggies. In our case, it was an easy way to use up some spinach that was on its way out, and my son loved the tofu.
Shakshuka via David Lebovitz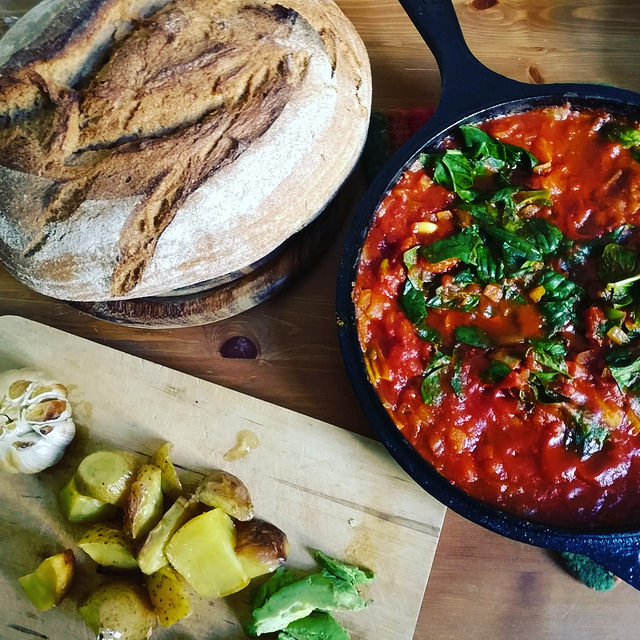 We made this minus the eggs and cheese, obviously, but it's still fantastic (and SO EASY to make). We also leave out the caraway, which M. doesn't like, and we use the canned tomatoes because the tomatoes this time of year are awful. Best served with bread from the neighborhood bakery, hummus, and roasted garlic.
Wild Rice and Roasted Root Vegetable Bowls via Oh My Veggies!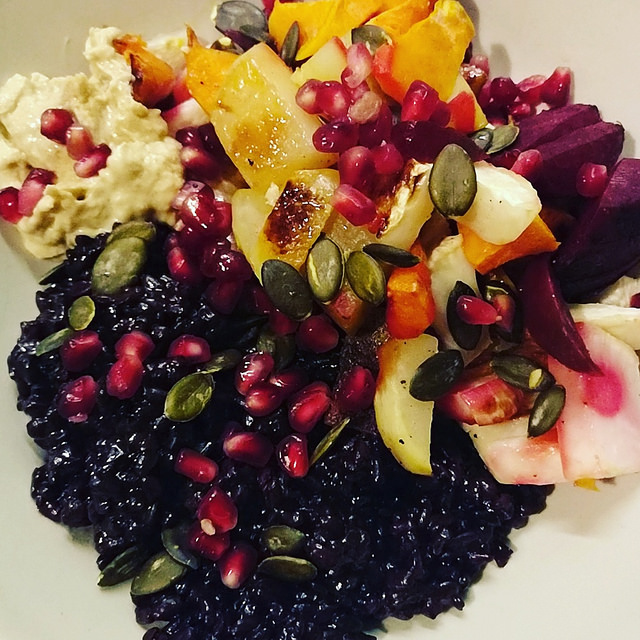 This is an awesome way to make use of seasonal produce, and it looks absolutely gorgeous.
Pumpkin Pie Smoothie via Oh She Glows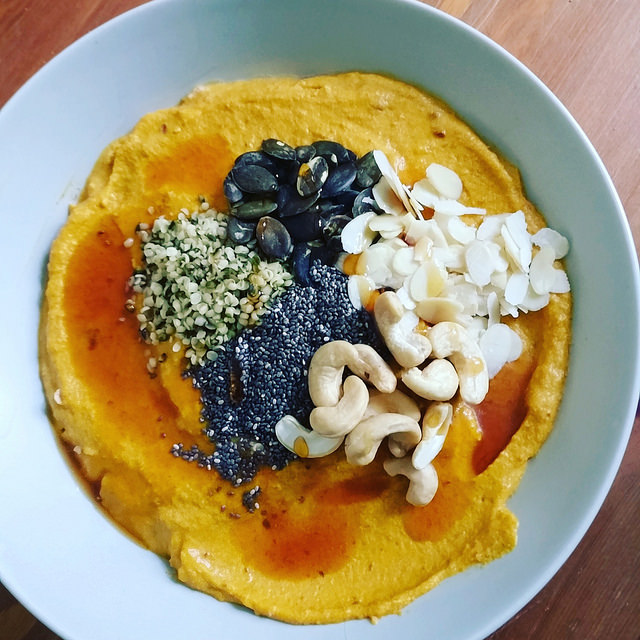 Delicious, decadent, and super filling!
Cinnamon Roll Muffins via Floral Frosting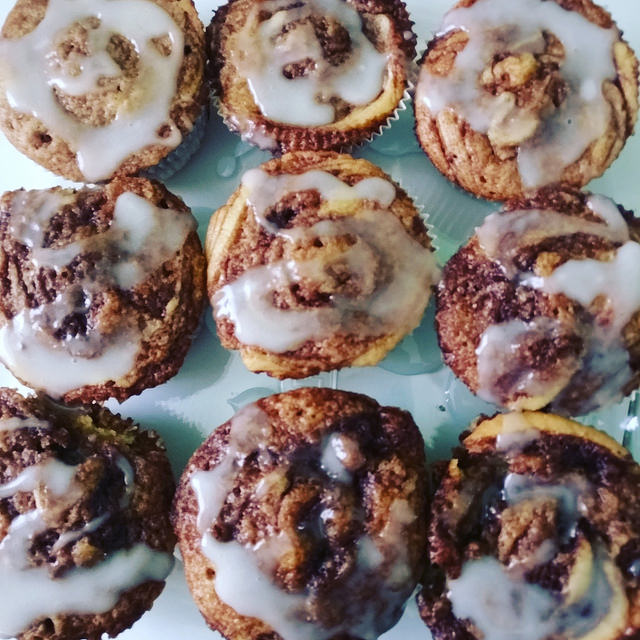 This recipe calls for these muffins to be gluten free but I used regular flour and they turned out AMAZING. Seriously, they were so easy to make and tasted super good. Don't make these when you're alone because you'll want to eat them all.
Roasted Peppers via The Wednesday Chef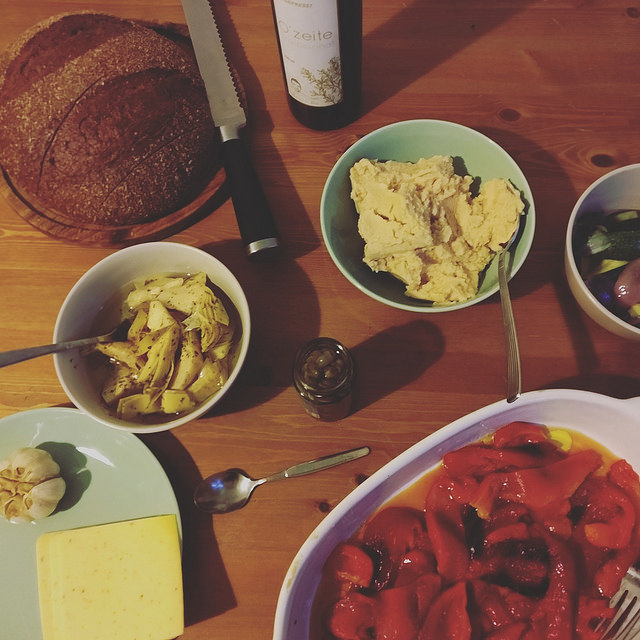 I first discovered this recipe in Luisa Weiss' book, where they sounded absolutely heavenly. And then I made them and discovered that yes, they are totally delicious. We served them with some other antipasti type things and it was perfect.
Kısır via Veganes Nom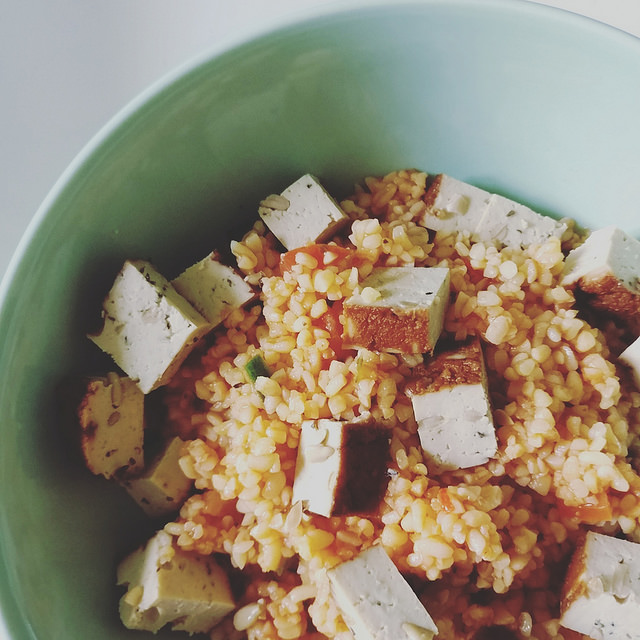 I always eye the little to-go cartons of bulgur salad at the grocery store but tell myself it makes no sense to buy them when it's probably easier and cheaper to make (it is). This recipe is no-frills and really good. I added tofu to give it some more consistency.
In the Buff Smoothie Bowl via Oh She Glows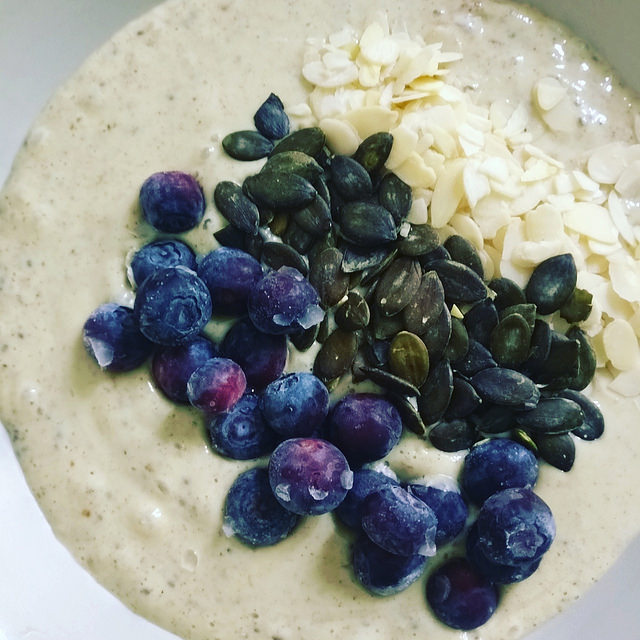 This has quickly become a favorite meal, probably because the flavors are spot on and the ingredients are super simple.
Thin Mint Cookie Overnight Oats via Chocolate-Covered Katie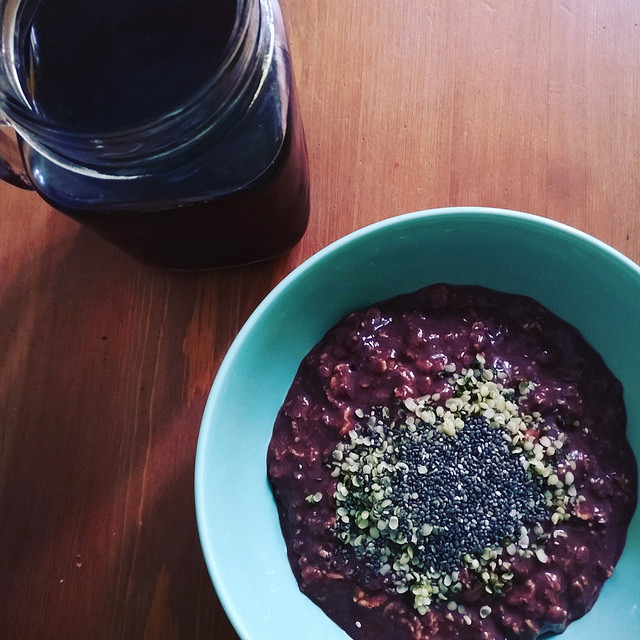 These were oh so rich but oh so good.
2 Comments