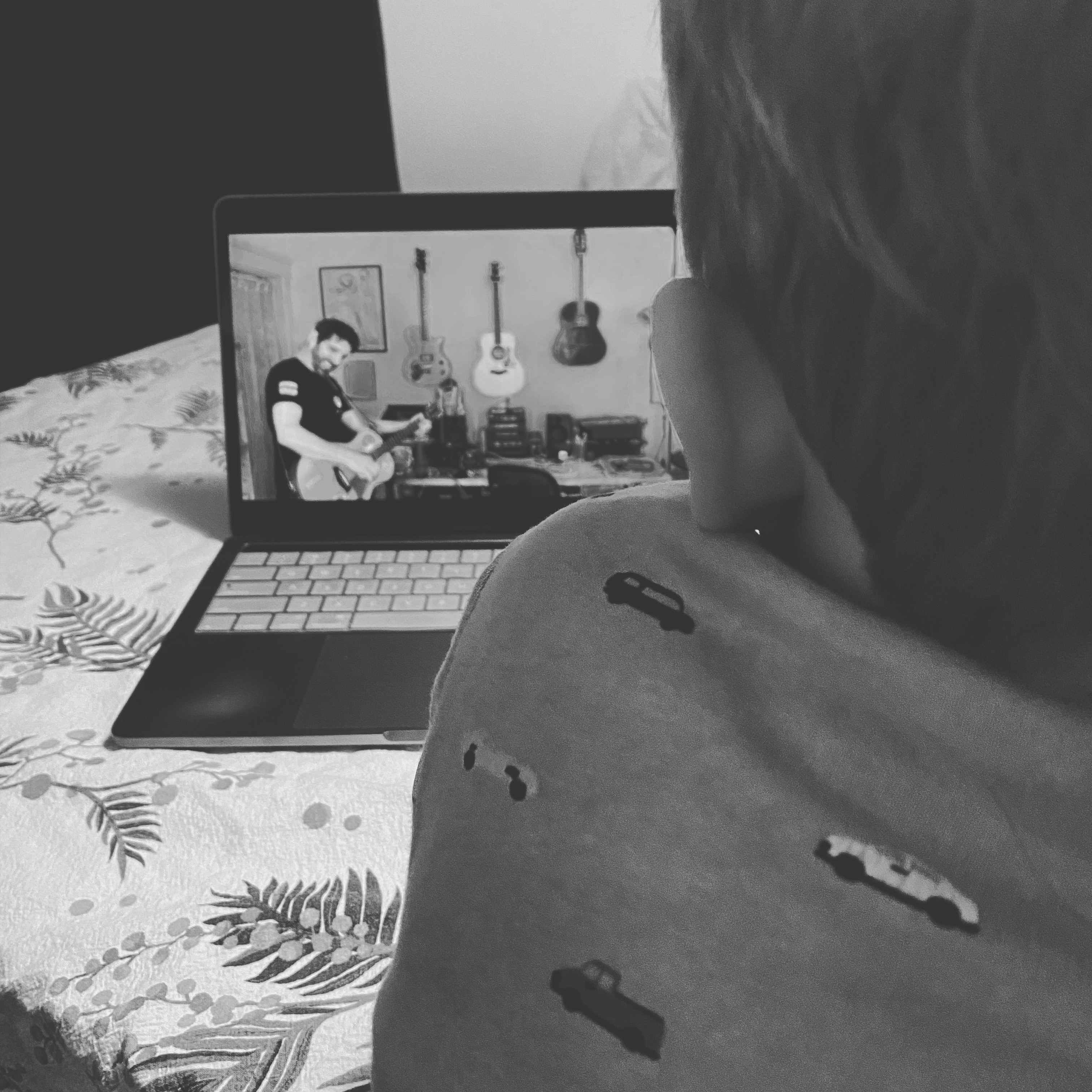 So we've survived the first two days of our self isolation. We did go "out" a couple times: yesterday, M. and B. went into our backyard and played for about an hour. And today I walked three blocks to a mailbox to send a letter. I saw a lot of people walking home from the store with their groceries but kept my distance from them, and I managed to only touch a small corner of the mailbox flap, plus two elevator buttons. I washed my hands before I left and again when I got home.
And as tempting as it might be to go out, we're not going to. No coffee shops (I have about 5kg of beans so that I won't have to go buy any), no playgrounds, no hanging with friends. It'll just be us three and the occasional trip to the grocery store to replenish the perishable stuff. I am going to cancel my therapy appointment for next week and will only go out on Thursday because we have to take our cat to have the staples removed from his stomach. We are lucky in that we have two balconies, so we can get our fresh air fixes that way (especially as the weather looks to be a bit warmer and sunnier this next week), but even though we'd considered bike rides or other things away from people, I feel like that's already off the table. We will stay home and stay safe.
In the meantime, we're compiling lists of things to do to fight the boredom. To be honest, I would probably be perfectly happy binge-watching TV and reading books for five weeks, but kids don't always allow for these things, so we're going to be doing a lot of entertaining (on that note, today M. commented that it already felt like we've been stuck inside for four weeks but it's just a Saturday).
Anyway, thus far:
We watched the Daniel Tiger episode where he makes banana swirl, and then we made it on our own.
I ordered a Switch Lite. Obviously I picked the turquoise one. I got it for the sole purpose of playing Animal Crossing, which I will buy next week when it comes out. We already have a Switch, so buying another one would have been overkill even though the AC one is so cute. But this way I can do late night ACNH sessions without preventing M. from playing whatever games he plays on the Switch.
The kid has already consumed five grilled cheese sandwiches (less than what he actually asked for). At this rate, we're gonna run out of bread sooner than I thought (but good anyway, because the bread goes bad fast, so might as well use it up). And as a bonus, he's eating a lot of carrots and pickles, so I can stop worrying that he's going to turn into a bread loaf.
I've discovered that there aren't a ton of great resources for English audio books for kids who aren't reading chapter books. Overdrive has a terrible selection, Audible is OK but dang it's pricey, and Spotify is pretty hit and miss. We'll see what we uncover though… right now we have a lot of German audio books but I'd love to spend this time nurturing B.'s English skills.
It turns out Google Earth is a really cool learning tool to teach kids about a lot of different things. We are able to navigate it on our big screen TV, which makes it easier to see and find things.
I have at least two extra hours in a day because I no longer have to do KiTa pickups. This means more time to cook and bake! Last night I made a tofu quiche, which we ate with salad for dinner tonight, and I prepped Brussels sprouts in maple syrup and sea salt for eating tomorrow maybe.
We planted arugula, field salad, some kind of other lettuce, parsley, dill, chives, cress, basil, four kinds of flowers, five kinds of tomatoes, four kinds of chili peppers, and potatoes. We should have some pretty good growth when this is all over.
M. and B. built up elaborate train tracks that include a fire station, a parking garage, a crane, and a castle.
This evening we sat at the table eating dinner and watching Jonah Matranga play a live stream show and it was beautiful, as so many of the things Jonah does are.
On that note, here's a song you should all stop and listen to. It gives me the chills to hear this song for a few reasons. First it's such a great cover (it's so different from the original which is what makes it really unique in my mind). Second, it's so nostalgic for me in that it takes me back to when I was 18 and first heard Jonah at a show at the True Love Cafe in Sacramento, and this kind of earnest and raw singing was what drew me in. And third, in 2014 we went to a house show here in Berlin. Jonah played this song and M. was singing along, and after the show Jonah commented to me that he was watching us and saw the adoration in M.'s eyes as he was singing the song and looking at me, and it still sticks with me that he caught this tender moment that I didn't even pick up on.
So that's it for today. Please stay safe and don't leave your homes unless you really need to. It's a weird time for all of us, but I hope we all come out the other side alright.